Pawsitive Petcare Client Testimonials
What do our clients think about us?
I highly recommend Pawsitive Petcare for their professionalism,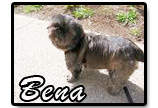 kindness and excellent care of my dogs over the past 10 years.

Darren, Shari and Shirley have been dependable, understanding and extremely
helpful in all aspects of my dogs' care. They have spent weekends dog
sitting and updating me while I was out of town. They have called
and/or notified me by text if they noticed something that didn't seem
quite right during daily walks.
A year ago, I adopted a little six-year-old rescue dog and she needed a lot of extra care and attention in many areas of her new life. Shirley went above and beyond the call of duty with patience
and care of little Bena – who had never been outside a cage in her entire life, let alone walked with a leash
and harness.
Shirley has patiently walked her, played with her and helped her adjust to her new life with me. I really can't say enough for these people and this service - they are fantastic.
- Bonnie Alexander

Darren and Shari at Pawsitive Petcare are wonderful! They are great
with my Rhodesian Ridgeback who is pretty stubborn when it come to
walks.

They are very dependable and organized and have never let me down on daily walks or vacation care. They are nice people and super easy to work with. I highly recommend them!

- Dina Walker

I have been using Darren, Shari and Shirley for the last several years as my
pet care provider and as a frequent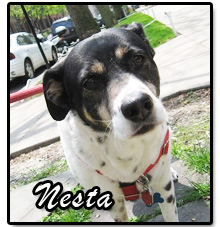 business traveler, I could not live without them! 

My main concern with a dog-walker or overnight sitter for my dog Nesta and cat Simone is finding someone who will love and care for my pets the same way that I do.  It is quite obvious when Nesta, who is not overly affectionate to people other than me, runs to them full throttle and jumps up to give them kisses that she is very well taken care of by them.  

My cat Simone has special needs and takes medicine every day and allergy shots once a week.  The huge benefit of using Darren, Shirley and Shari's service is that they are experienced in drug administration so I never have to worry. 

I would recommend Pawsitive Pet Care to anyone who is looking for a reliable and loving pet care provider.
-Jenny Pike

We've used Darren for the last year for both dog walking
(3-5 days/week) and house sitting (a dozen times over last year) and have
been extremely pleased with his service. 

He is very responsible and responsive.  Most importantly, he is an absolute dog person at heart,
which is clear in his interactions with our two dogs and his proactive communications to us. 

We've referred him to others in our neighborhood and highly recommend. 

- Scott Cohen