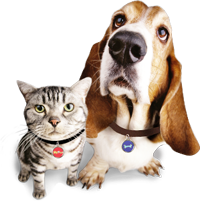 Welcome to Pawsitive Petcare
Pawsitive Petcare - You will Pawsitively Love our rates! We offer quality service with dog walkers that are trained to handle your pet in a professional manner. They are bonded and insured. Our rates are as follows:
Rates and Service
Daily Walks
Walks are generally 20-25 minutes. We will also give fresh water. If feeding is needed during that time, we can do that as well.

Morning and Afternoon walks. Walk times end at 5:30 p.m.
1 dog - $18/walk
2 dogs - $21/walk
3 dogs - $25/walk
Evening after 6 p.m. and weekends all day add $10 to the weekday walk rate *
Holiday flat rate - $45/walk *

* All weekend and holiday time slots are reserved for regular weekly Pawsitive Petcare clients.

** A $2 parking surcharge is added for downtown Evanston clients who don't have guest parking available.

Overnight Sittings
Service includes in-home overnight care, 2 potty breaks/walks 1 in the morning and 1 before bedtime, feeding, water change, and anything else your dog will need during the overnight. Additional afternoon and dinner time walks range from an additional $15 to $25 depending on weekday or weekend walks.

1 dog - $75/night
2 pets - $85/night
3 pets - $95/night

Rates are negotiable for mixed pet households and households with more than 3 pets. This includes but not limited to dogs, cats, birds, turtles, etc.

Cats Vacation Care
Visits include feeding, fresh water, scoop or change of cat litter and dispensing meds, if needed. Visits are generally 20 – 30 minutes depending on the needs of the cat.

Morning and afternoon - $20/visit
6pm onwards and weekends - $30/visit
Holiday Rate - $45/visit

** Rates are subject to change without notice.