About the walkers
Pawsitive Petcare - Your Pet Will Pawsitively Love It!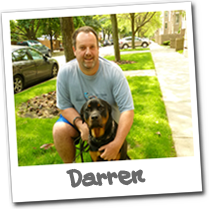 Darren Calver
My name is Darren Calver and I'm the co-owner operator of Pawsitive Petcare along with my wife Shari. I moved from England to Chicago in 1994 and currently live in Evanston with Shari and our two dogs Frankie and Maddie.
I've worked in several fields from carpentry to massage therapy but it wasn't until I worked with animals that I knew I'd found my true career. Providing loving and responsible care to clients' animals is my everyday goal- the same care I would demand for my own dogs.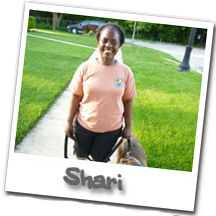 Shari Calver
Hi my name is Shari, I'm the co-owner operator of Pawsitive Petcare. My background is in the corporate world but I jumped at the chance of joining Darren in the day to day running of the business, and have never looked back.
I've always had dogs growing up in Indianapolis, and when I moved to Chicago in 1990, my first requirement was a dog friendly building! I've met so many wonderful people through the business and worked with a wide array of animals from chickens to fish to cats, and all sizes and shapes of dog you could imagine. Regardless of the weather, spending time with our clients' pet is something I enjoy each and every day.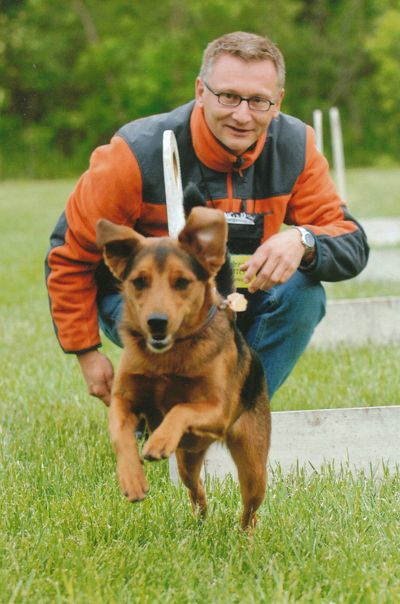 Andreas Korte
Dogs are amazing – how do they know in advance what you are going to do? Since we included a dutch sheep dog into our family - as a biologist – I was always interested to learn more about dogs.
After we moved from Germany to Evanston in 2010 I took the opportunity and use my passion to work with dogs, in the past years as a dog trainer outside of Evanston and now as a dog walker.
Each dog has its own personality - my time as a dog trainer taught me to understand the dog and only use positive reinforcement, this is a way to quickly gain a new friend.
Your dog is as much a buddy for me as our now two dogs, we adopted a second dog and now have a German speaking and an American speaking dog in our family. Looking forward to meeting your dog and gain a new friend!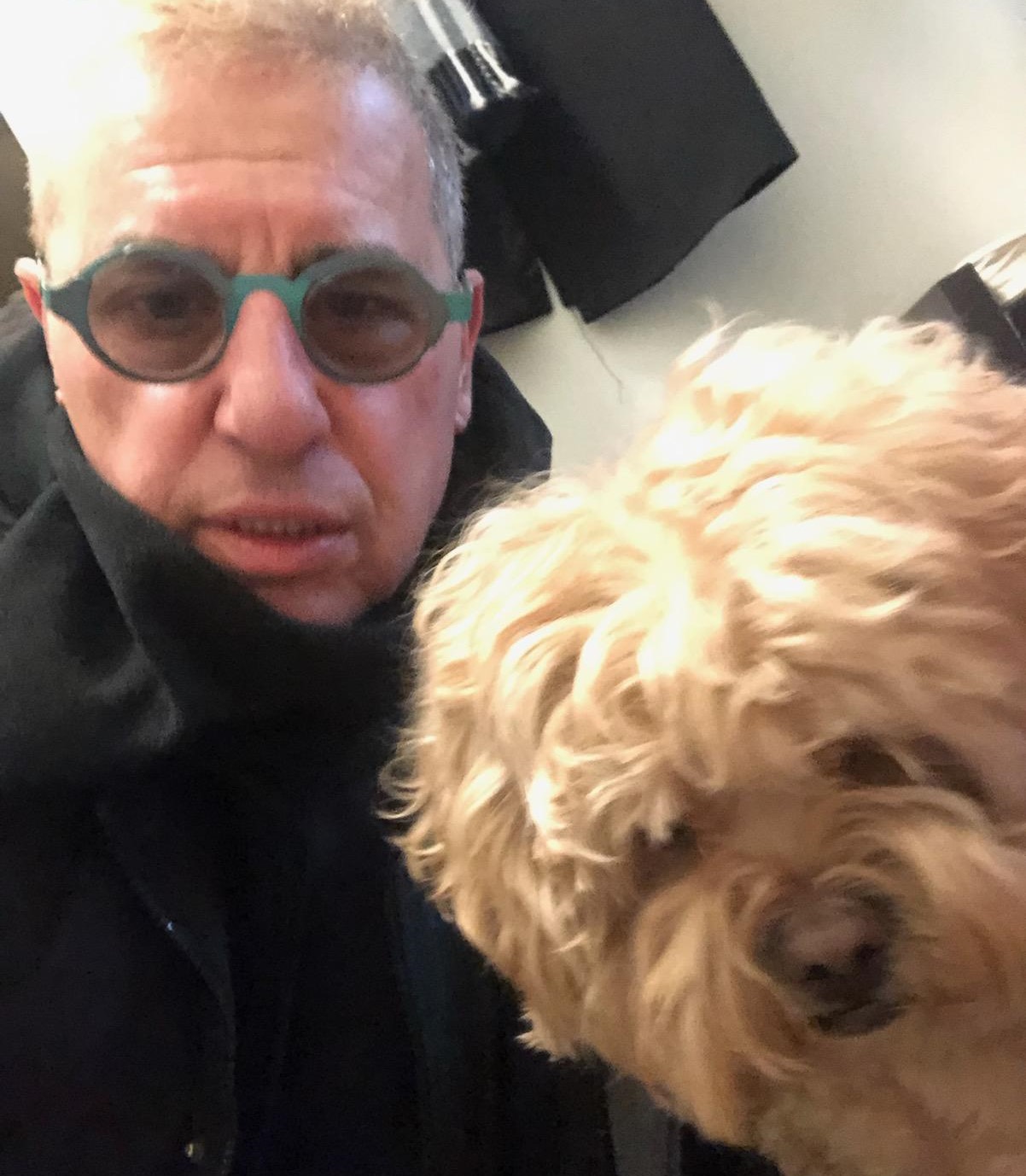 Garth Berlowitz
Hi my name is Garth. I'm a retired artist who started dog walking a little over a year ago at the suggestion of a friend who knew of my love for dogs. I absolutely love walking the dogs everyday and doing what ever I can to make the time spent with them an adventure. I also do pet sitting for Pawsitive Petcare clients when they go out of town. I love spoiling their pets with lots of love and attention while they are away.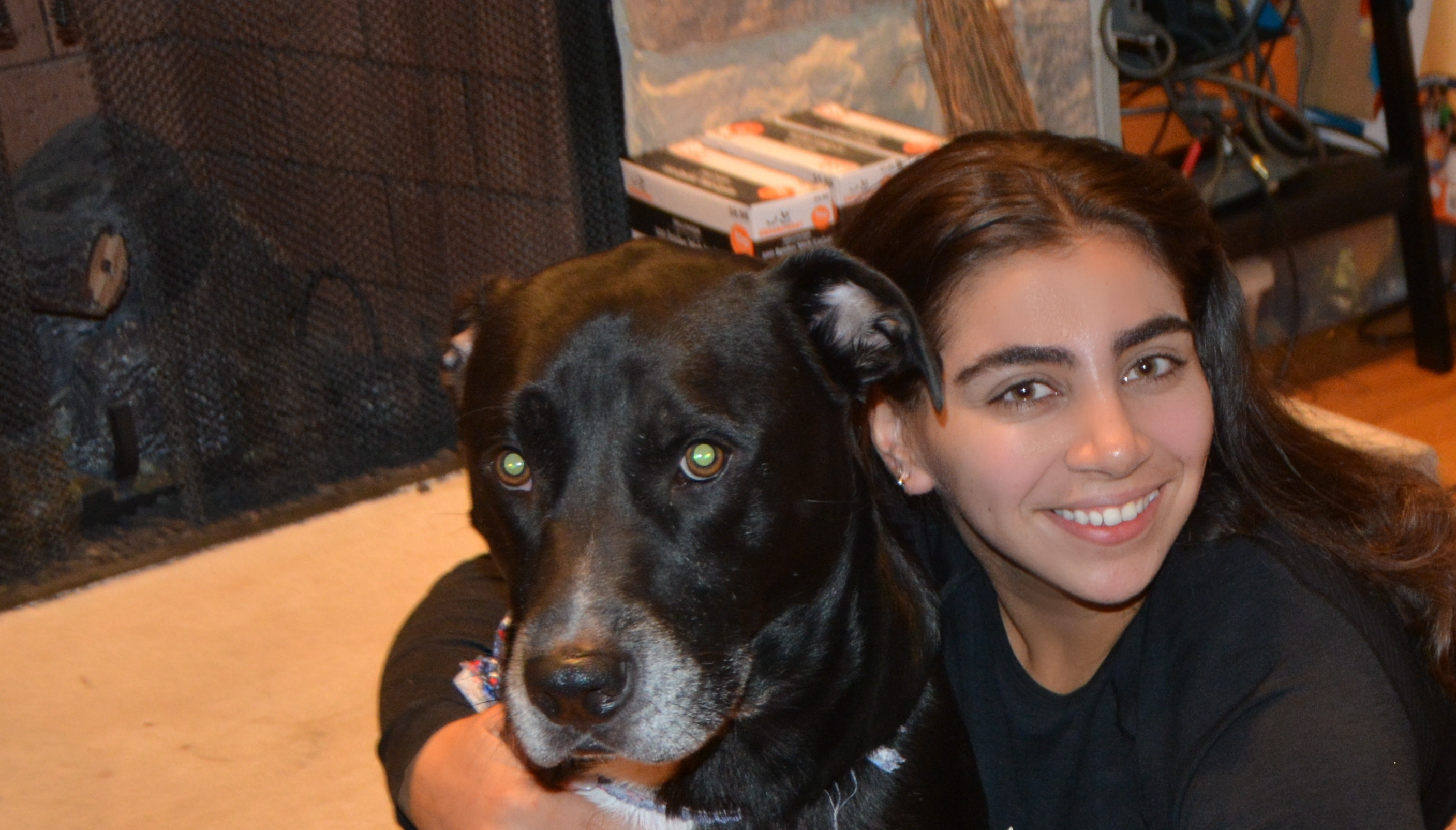 Natalya Chlimon
Animals have a very special place in my heart; I've been surrounded by them since a very young age and I was taught to approach them with lots of love! My experience with pets stem from caring for my own pets, volunteering at many shelters, and working for Pawsitive Petcare under Shari and Darren for about three years. I enjoy being able to learn and understand the body language of all of your pets and appreciate gaining their trust. I understand that many of your lovable pets didn't get the best start in their lives and I am here to provide a pleasant and stress-free experience for them. I am very committed to providing all of you with a full peace of mind of knowing your fur babies are well taken care of!