Welcome to Pawsitive Petcare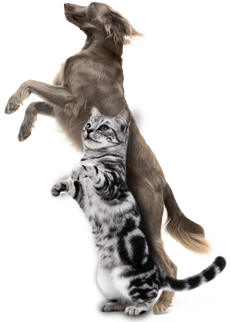 Pawsitive Petcare - Your Pet Will Pawsitively Love It!

At Pawsitive Petcare, our aim is to provide the best dog walking, cat care and overnight sitting service that we possibly can. We're a small business and  feel that this is an important part of who we are, and what we can offer. 

We're not interested in being compared to the larger pet care services out there, but want to focus in individual care required by our clients. All dogs are walked individually, in their neighborhood, at a set time, and we would only walk them with other dogs at the specific request of their owners. Loading dogs into a car or van, driving them to a park, and then pack walking is definitely out!

We have helped many clients during the first few weeks of owning a new puppy- regularly stopping by 2 or 3 times during the clients' work day, and either calling or texting to reassure them that junior is doing well.  Some of our older dogs and cats also require extra care including dispensing  medications and giving shorter, slower walks.

We have a great team of walkers who are totally reliable and have a great attitude towards the animals. They are all fully licensed, bonded and insured, and are trained in all aspects of the business upon hiring. We always hire walkers with the same approach towards animal care as we have, and completely trust them to provide excellent pet care for our clients.
In our experience, we've found that by assigning two people to your pet, a bond can be formed and you can feel comfortable that your pet will always receive the care needed.

Over the years, we've met and worked with so many wonderful  pet owners, who will happily provide glowing references- we can e-mail their contact information at your request prior to an initial meeting.

While visiting this website, why not take a look at our profile section to discover more about each walker, or stop by the Gallery to meet some of our regulars.  The F.A.Q section will hopefully answer any last questions and help you make the decision to call us to schedule a meeting- we're waiting to add your pet to our friends list.