Pawsitive Petcare FAQ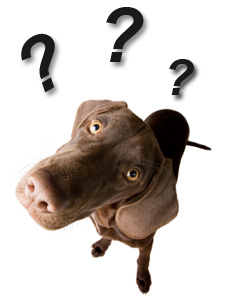 Pawsitive Petcare - Have questions?

FAQ
What services do you offer? 
Private on-leash walks, in-home pet visits, in-home overnight sitting.
  
Does the same person walk my dog every day?
We schedule a primary walker to walk your dog every day.  However there are occasions where the primary walker will need time off, in this case another experienced walker will walk your dog.

Can I specify a time for my dog or cat visit?
We always ask for a two hour window of an ideal time to walk your dog or visit your cat.   We'll do our best to make sure we get there at the ideal time.

What type of pets do you care for?
While we mostly care for dogs and cats, we also provide care for birds, rabbits, hamsters, turtle, fish and many other small animals.

What is included in the overnight sitting?
One of our walkers stays in your home to provide care for your pet.  The will be walked and/or potty breaks at regular intervals throughout the day.  Fed and given fresh water.  Given medication if needed and given lots of love.  It can also include watering plants and taking in the mail.

What is included in cat care?
Cat care includes feeding, changing water, scooping or changing the litter and dispensing medication if needed.

What areas do you cover?
Rogers Park, Evanston, Skokie, and Wilmette north to Wilmette Avenue.

Can I make arrangements for pet care on short notice?
The more notice you give us the easier it is to accommodate your request.  It is difficult to make proper arrangements on short notice.

Do I need to sign a contract?
We don't use contracts.  We provide service on a hand shake.

How to I proceed with starting service?
You can go to the contact us page on this website and enter your contact information.  You can also call the phone number listed on the website.  A meeting will be scheduled with one of the owners where you can give details on what is needed to take care of your pet.